At the conclusion of the elective, trainees will have gained insight into the following issues in clinical informatics.
The design of clinical decision support systems and common benefits and harms of implementing these systems, including and especially alert fatigue.
How the automation of workflows both mitigates and enables errors.
The advantages and disadvantages of a relational vs. hierarchical databases.
The tension between workstation churn (clinicians signing in and signing out frequently), functionality, and speed of launch.
Approaches to integrating clinical applications with the EHR including PACS, laboratory collection, and consumer applications.
The different design environments for the EHR and how they are used to build, test, and release new functionality to users.
The change control process for the EHR and ensuring that if errors occur, these can quickly be resolved by "rolling back."
The importance of interfaces to provide real or near-real time data between different systems, and the push vs. pull approach to keeping all systems in sync.
HL7, FHIR, and other standards for interoperability
Advantages and disadvantages of application program interfaces for EHR integration.
Regulatory considerations in building applications including security, privacy, regulatory compliance, and risk management.
People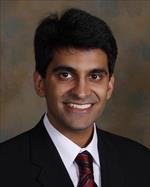 Raman Khanna, MD MAS,  Medical Director of Inpatient Informatics; Assistant Professor of Medicine, Hospital Medicine
Alumni include:
Lauren Phinney
Chris Stewart
...and 20+ early career physicians