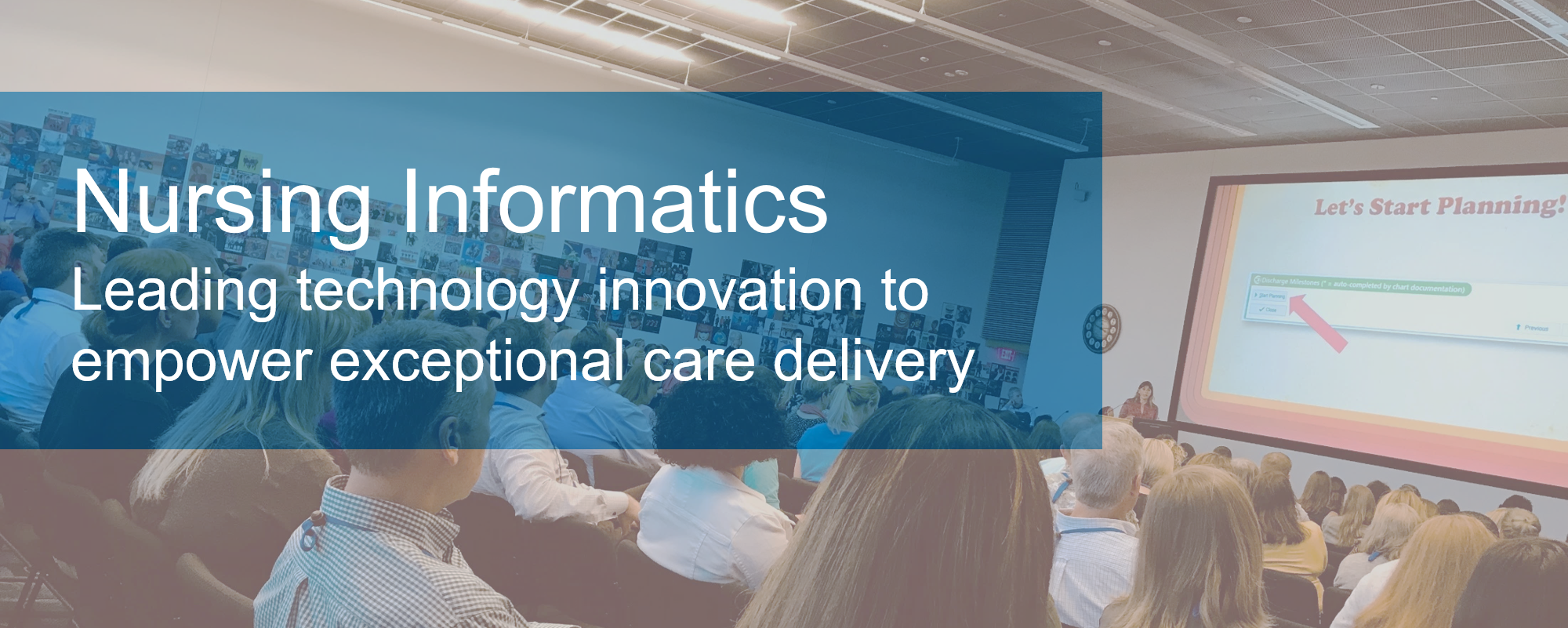 Where technology and nursing intersect!
The Clinical Nurse Informaticist (CNI) team consists of specialized, board-certified, registered nurses who have acquired the knowledge of connecting the science of information systems to patient care. UCSF CNIs support all nurses across UCSF Health: Parnassus Heights, Mount Zion, Mission Bay, and Oakland. The CNIs provide support to patients and families by supporting the nurses who care for them.
The CNI role focuses on the relationship between direct care nurses and information technology (IT) teams within the health system. As the healthcare industry continues to evolve in this digital age, the CNI role has become a requisite within the healthcare delivery organizations to support nurses' effective use of clinical information systems in their practice.
CNIs require a solid technical understanding and background, broad expertise in nursing practice and clinical workflows, and strong organizational skills. To ensure that clinical nurses' needs are met, CNIs maintain a close connection with direct caregivers to assess technologies and workflows by evaluating feasibility, design, usability, and employing implementation best practices. CNIs also participate in system testing, education and training, implementation, post-implementation evaluation and benefits realization. Well-informed decisions for technology selections with strong nursing input and training is paramount to the success of the implementation, as well as continued sustainability. Together, the CNIs, with the analysts and training team, continue to grow and evolve towards streamlined technology for safer, innovative patient and family care systems.
---
Our Teammates
---
News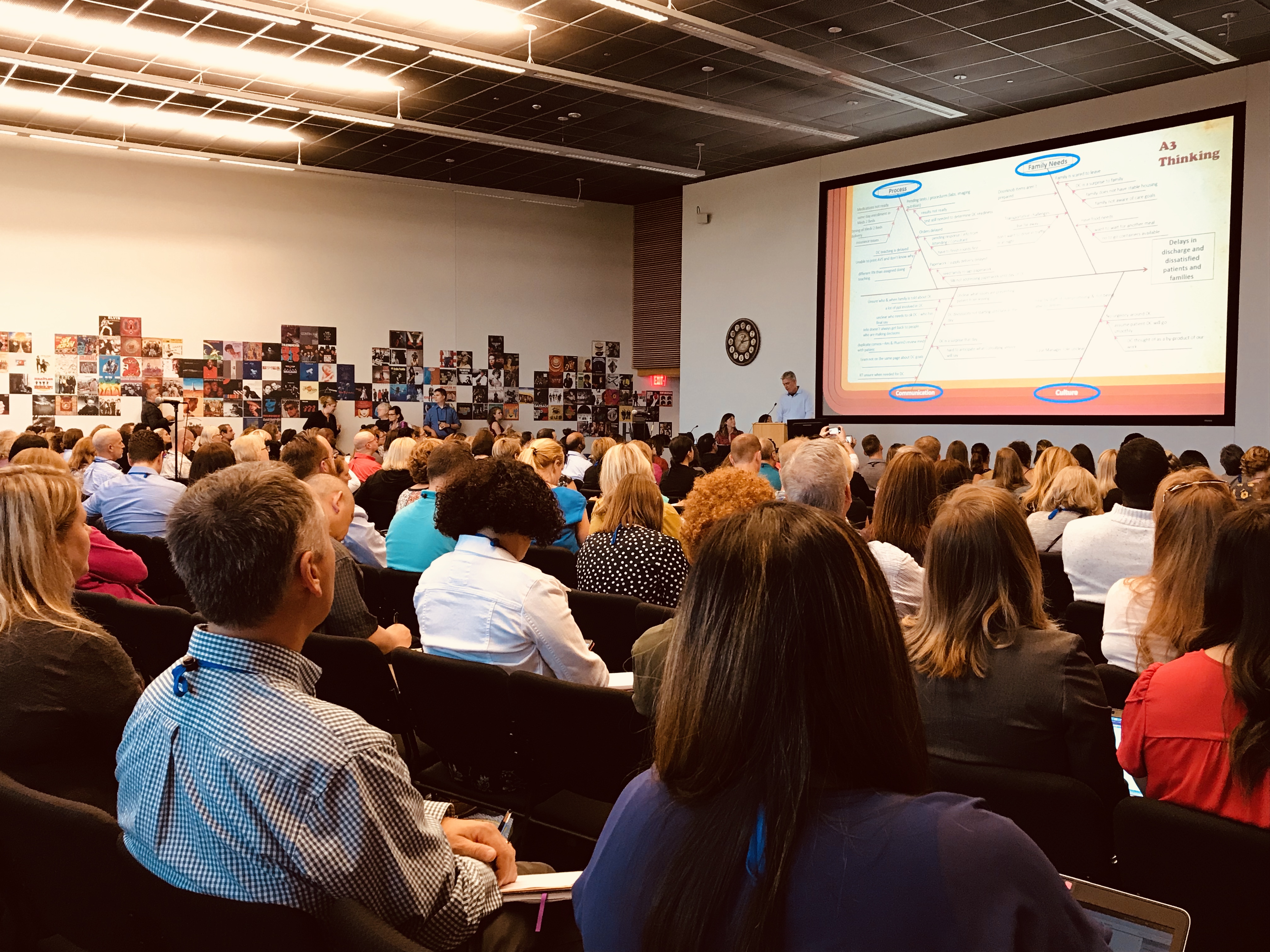 UCSF Clinical Nurse Informaticists share efforts to improve the discharge process with attendees at Epic's 2019 UGM Conference.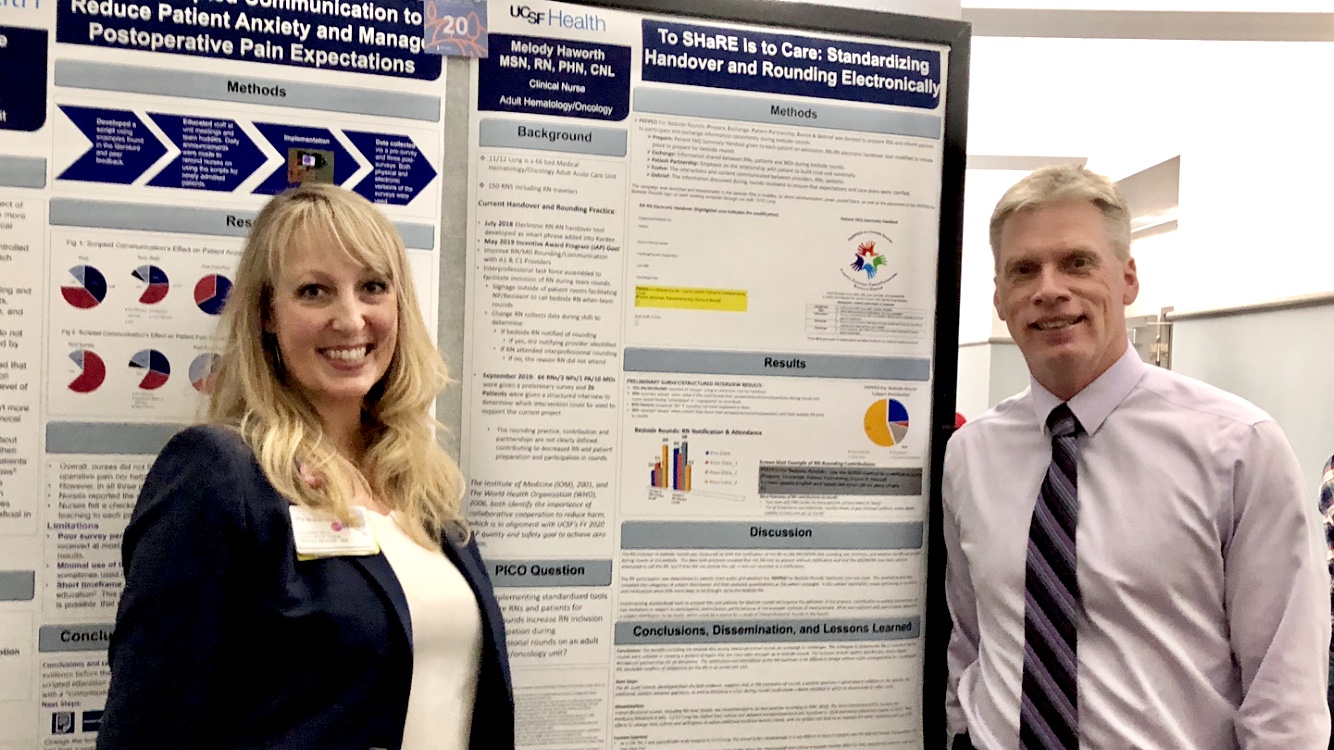 Melody Haworth (mentee) and Craig Johnson (Clinical Nurse Informaticist and mentor) present their project, To Share is to Care: Standardizing Handover and Rounding Electronically, at the 2020 Clinical InQuERI Conference.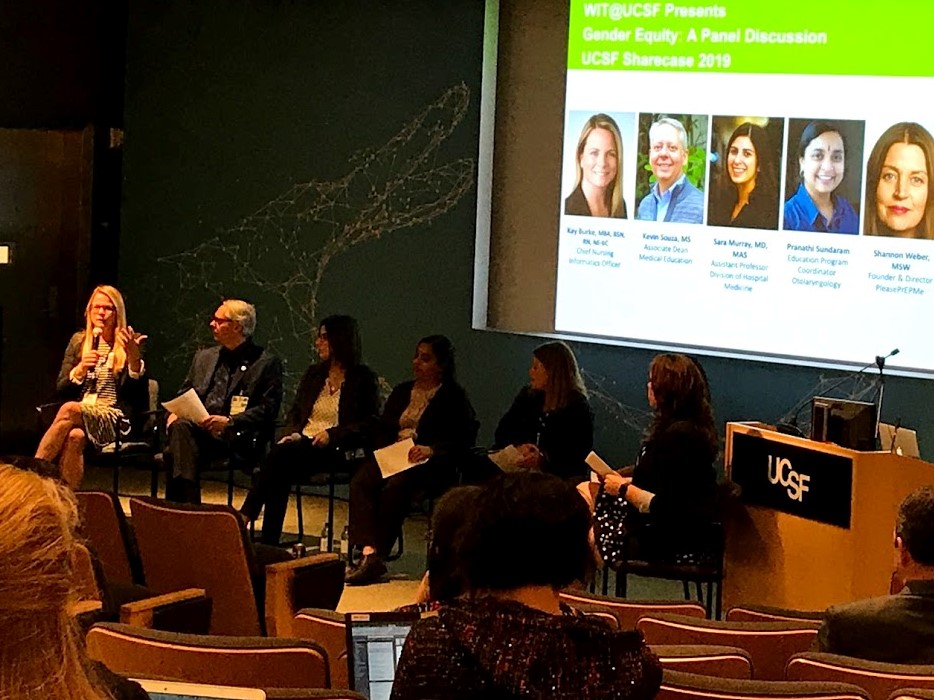 Kay Burke, CNIO, participates in a panel discussion at ShareCase and speaks about supporting diversity and inclusion in technology.
---
Contact
Email the Nursing Informatics Team
---